A Guide to Electric Cars and Common Terminology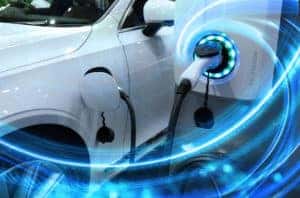 If you're interested in purchasing one of our electric cars or simply want to learn more about the new technology that comes with EVs, you may become overwhelmed with the number of new terms that get thrown around in the industry.
There are multiple levels of charging, different types of electric cars, and a number of unique parts that may be confusing to new EV owners. To help you better understand this terminology, our team at LaFontaine Buick GMC Dearborn has created this short guide.
Charging Terms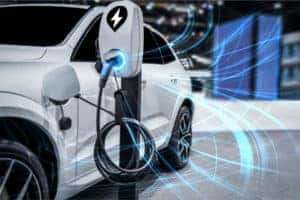 Level 1 Charging: The most common and easiest way to charge your EV, Level 1 charging uses a standard 120-volt outlet alongside a portable charging cord for slow but convenient charging.
Level 2 Charging: These charging stations are much more involved and typically need to be installed by professionals at our Buick service center. The upside is charging speeds that are usually up to five times faster than Level 1.
DC Fast Charging: Also known as Direct Current charging, this is by far the fastest charging method. You can expect to fully charge the battery of your EV in as little as half an hour in optimal conditions.
Off-Peak Charging: This refers to the act of charging your EV during off-peak hours when it is cheapest to charge your battery.
Technical Terms
Regenerative Braking: This is an energy recovery system found in both hybrid and fully electric vehicles. While your car is slowing down or stopped, your electric motor will use the opportunity to send some charge back to your battery.
AER: Also known as the All-Electric Range, this refers to the range you'll get from a single charge of your electric car battery.
V2G: Your EV needs to communicate with the power grid through something referred to as the Vehicle-to-grid system. This allows your car to manage electrical flow in either direction.
Visit LaFontaine Buick GMC Dearborn For More Info
If you're interested in purchasing one of our newly introduced EVs or simply want to learn more about the next generation of fully electric cars, stop by our GMC dealership in Dearborn, MI today.
No matter what kind of vehicle you're looking for, our customer service experts can assist you in finding the perfect match. To learn more, visit us today or schedule an appointment!