The Benefits of Buying Buick Certified Pre-Owned Vehicles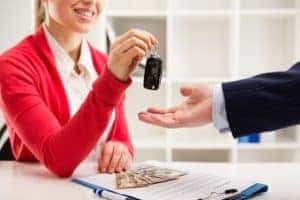 If you're looking to purchase a used car with us, there's an additional option that you may be unaware of – our range of Buick Certified Pre-Owned cars and trucks. There's a certain amount of assumed risk that comes with buying a used car, but our Certified Pre-Owned models are carefully inspected and come with additional perks that may make it worth the extra cost to you.
To help you better understand the benefits, our expert team at LaFontaine Buick GMC Dearborn has compiled this short guide.
What Does Certified Pre-Owned Mean?
The Certified Pre-Owned models at our dealership have all undergone extensive testing to make sure that they're in the best shape possible before we put them up for sale. These models are usually lightly used cars that have low mileage and a clean history of damage and repairs. Our Certified Pre-Owned Buick models also come with additional warranty coverage, something that you won't receive with a regular used car.
Since all of these models are inspected by hand and usually have no history of damage, Certified Pre-Owned models are more reliable and safer than standard used cars. You'll also find yourself at our dealership for service much less often since all of the Buick parts are gently used.
Why Buick Certified Pre-Owned?
Every manufacturer has different guidelines that they follow for their Certified Pre-Owned models. At our dealership, you'll receive a six-year/100,000-mile limited warranty after you purchase a Buick/GMC Certified Pre-Owned car.
All of these models are subject to an extensive 172-point inspection and come with 24-hour roadside assistance along with courtesy transportation as needed. We even give you the option to swap vehicles before days have passed if you end up not liking what you bring home.
Visit LaFontaine Buick GMC Dearborn To Learn More
To see our massive range of Certified Pre-Owned models, get in contact with our team of Buick dealers today. Our team of customer service representatives will completely explain the process that our Certified Pre-Owned cars undergo and help you find the model that best fits your needs. If you're ready to get started, visit us today or schedule an appointment online.