Why Used Cars Are Great for New Drivers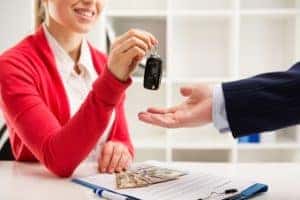 Taking to the road for the first time is stressful for both new drivers and their parents. If you've got a new driver searching for their first set of wheels, there are plenty of options available, but a used car often might be a better option over that brand new GMC Terrain or Buick Enclave.
Used Cars are Cheaper
The number one reason most people get a used car for their first set of wheels is price. Simply put, used cars are cheaper, and since there are so many to choose from, there are plenty of options! You may even be able to get a newer model used car, truck, or SUV that comes with all the latest tech and safety options but for a fraction of what it costs fresh from our Dearborn, MI dealership.
Used Cars Experience Less Depreciation
New cars depreciate extremely fast. In fact, most depreciate 15 to 25 percent every year until it hits the five-year mark. At that point, your Buick or GMC truck still has a lot of life left in it.
That's why it makes sense for a driver to invest in one of the used cars available at LaFontaine Buick GMC Dearborn. We have more than a thousand used Buick and GMC cars for new (and established) drivers to choose from that have been made to last.
Used Cars Cost Less to Insure
Because cars depreciate, older models are cheaper to insure. Buying a used car that's already lost most of its initial value can mean significant savings when it comes to those monthly payments, something any driver can appreciate no matter how experienced they are behind the wheel.
Some Used Cars Offer Protections
While all the used cars on the lot at LaFontaine Buick GMC Dearborn have been inspected, some also come with warranty protections. Be on the lookout for our Certified Pre-Owned selection of Buick and GMC vehicles.
Certified Pre-Owned cars, trucks, and SUVs have undergone a far more rigorous inspection and come with several guarantees just in case something goes wrong. Those protections will also help lower monthly insurance premiums.
Finding Used Cars Near Dearborn
Finding the perfect used Buick or GMC is easy! As mentioned, our Dearborn, MI Buick dealership has an extensive selection of used and Certified Pre-Owned cars, trucks, and SUVs sure to please. Best of all? Financing is a breeze! Just stop by today and see how our sales staff can help you!